Glamorous breasts just as natural as your own!
Dr. Jang Chul Ho from Wannabe Plastic Surgery has been researching for the most ideal breast augmentation for more than 10 years. With his many years of experience and know-how, he uses the customized and adequate implants for each individual to form smooth touch and naturally glamorous teardrop shaped breasts.
1. Teardrop Shape
Natual teardrop shape
2. Soft Touch
Soft breasts just as your own ones
3. Glamorous Breasts
Natural, attractive and yet voluminous breasts
4. Non Massaging Required Comfortable Surgery
Usage of textured type with NO massage, NO contracture
5. Usage of authentic and approved implants
Only the world's 3 major brands are used ; Mentor, Allergan, Silimed

Round Type

Glamorous and yet natural teardrop shape
forming breast surgery
This is mainly used that is perfectly round.
This will give more volume on both upper and
lower parts of the breasts with
natural teardrop shape breast lines

When thorax size is normal
When there is less volume especially
on the upper part of the breasts
When one's breast size is not very small
When there is enough distance from
nipple to line that is below the breasts
When breasts are not sagging and
their height is moderate
Teardrop Type (Anatomic Type)

Upper part of the breast falls naturally while
lower part is voluminous and glamorous
Not only focused on the volume but also in natural shape,
so it forms ergonomic natural breasts. Unlike round types
it is important to insert the implant with correct direction.
We promise a successful result through our long experience
and high level of techniques

When thorax size is small
When upper part of breasts are big enough
or when thorax is protruded
When one's breast size is very small.
When there is short distance from nipple
to line that is below the breasts
When breasts are sagging and their height
is either high or low

Through minimal incision, endoscopic assisted surgery is performed which is to directly look inside the body during surgery. Hence, no damages of main blood vessels or nerves will occur and yet minimize the possibility of capsular contracture, pain and bleeding after surgery.

Incision area is decided considering one's breast shape and preference. There are pros and cons for each incision areas, so enough consultation with a skilled specialist should be done before deciding.
Transaxillary Incision
Surgery is done through ~3cm incision. There is no damage in mammary gland, less possibility of infection with and advantage of maintaining nipple's sensation. As we use endoscope, you can safely undergo surgery without any damages of blood vessels or nerves.
Periareolar Incision
This is a method of incising 2~3cm of the periareolar, which has advantages such as; short distance to insert the implant, fast operation time, less pain and fast recovery. This surgery is effective in when revision surgery, dual flat breast surgery, or sagging breast correction is done along. This can slightly degrade sensation of the nipple and it is hard to be performed on very small areolas.
Inframammary Incision
This is a method of incising 3~4cm of the inframammary fold. Many Caucasians undergo this incision but Asians do not feel comfortable about it. The scar may last long, but the surgery is safe, less painful and fast recovery. Beautiful breast line can be formed without any damages.

Accumulated knowhow through a variety of clinical experiences and study abroad activities in breast surgery

Safe surgery and Accurate Diagnosis is
possible with the most advanced
3D CT and VECTRA

Priority of safe surgery with the most
advanced monitoring anesthesia
equipment and UPS
(Uninterrupted Power Supply)

We help your fast recovery with systemized postoperative follow up check and treatments

Only high quality implants from Meoto
and Polytech companies are used

We provide a fast and comfortable recovery by utilizing patient controlled analgesia system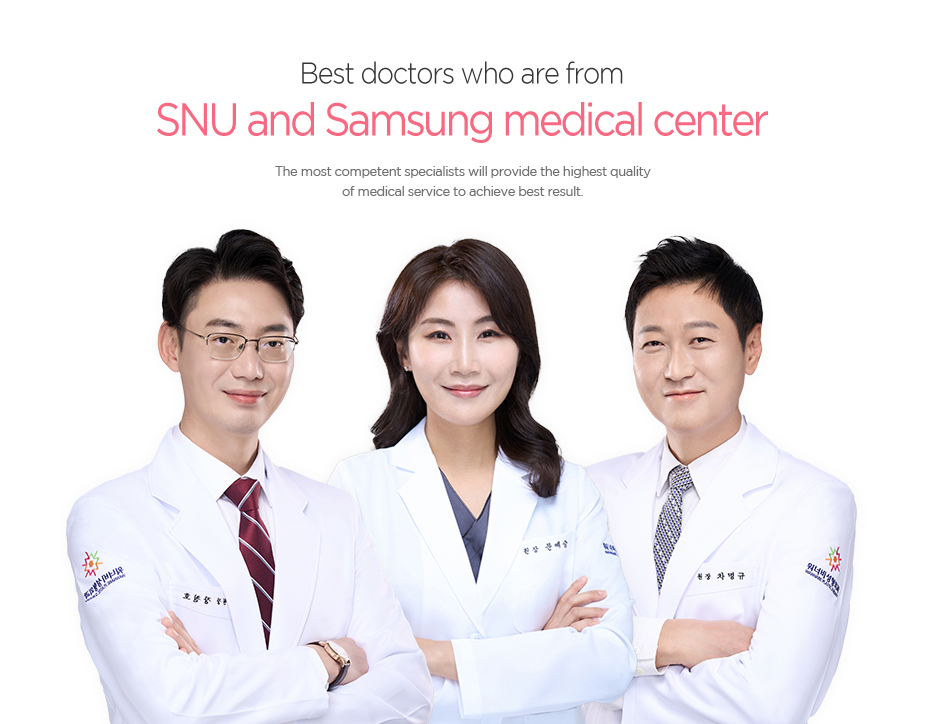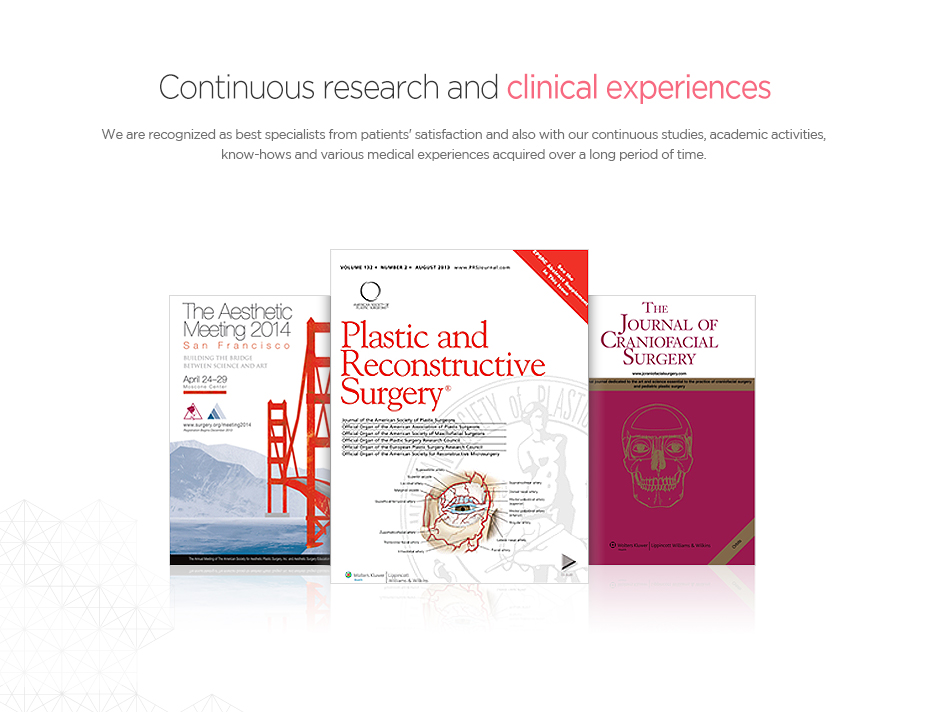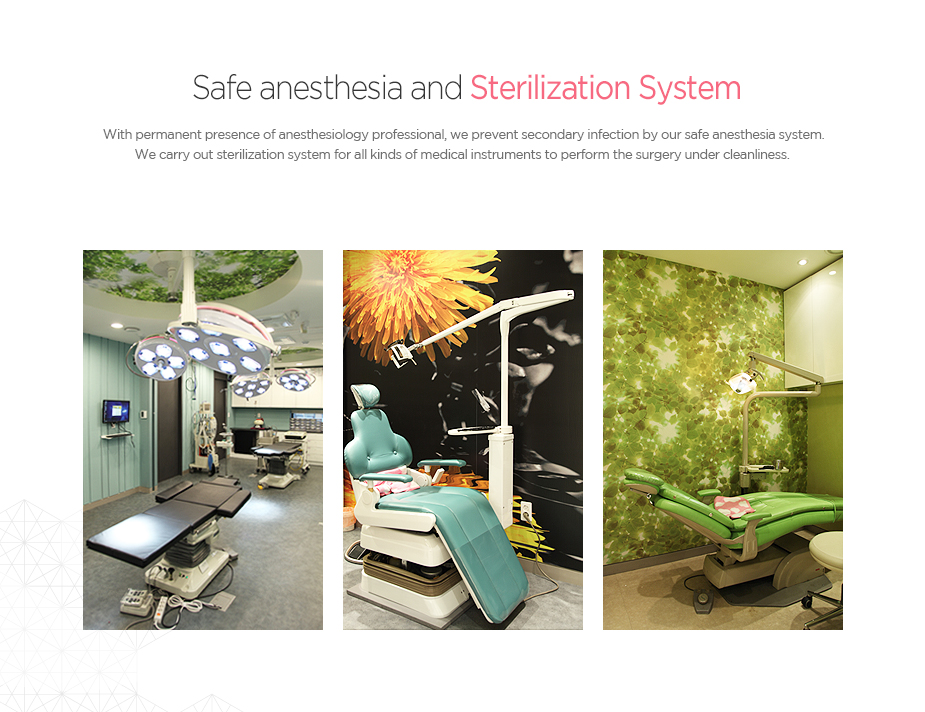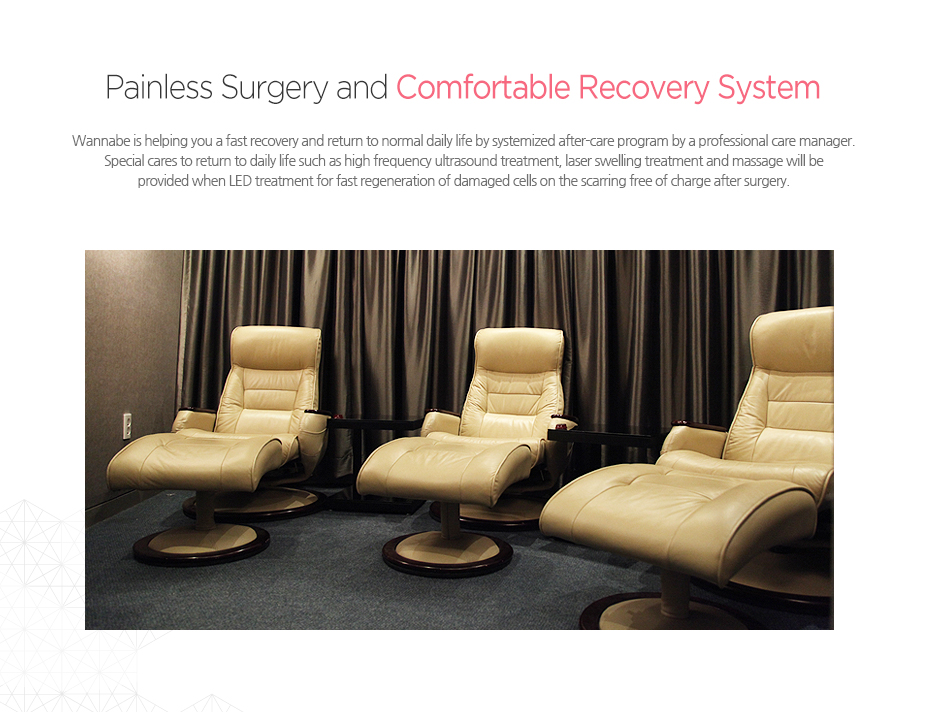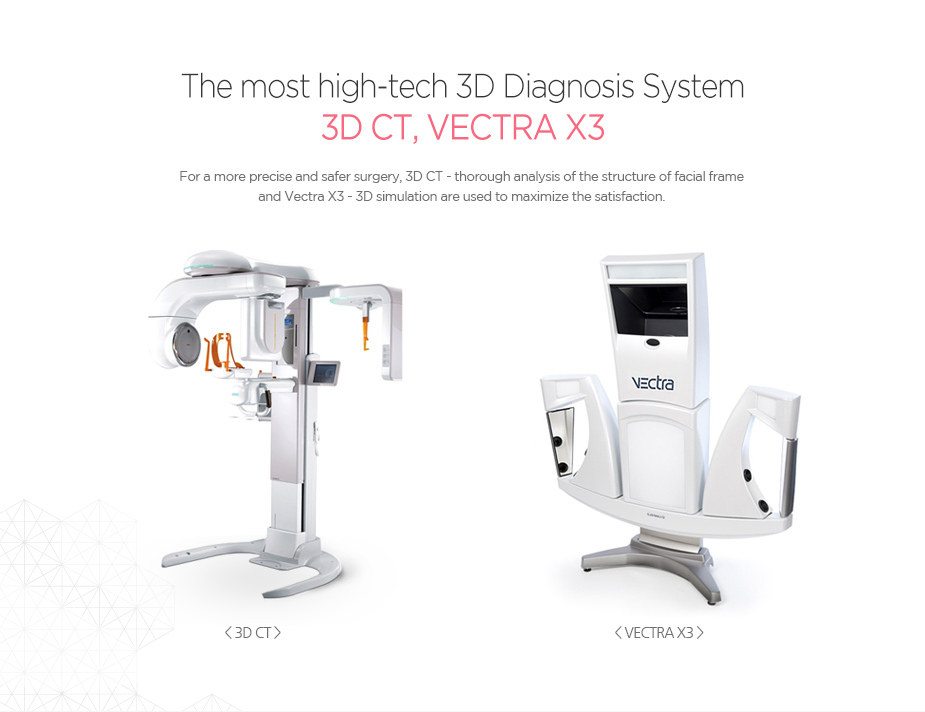 Breast Augmentation
Breast Reduction
Sagging Breast Correction
Nipple Surgery
Gynecomastia Correction
Breast Revision Surgery