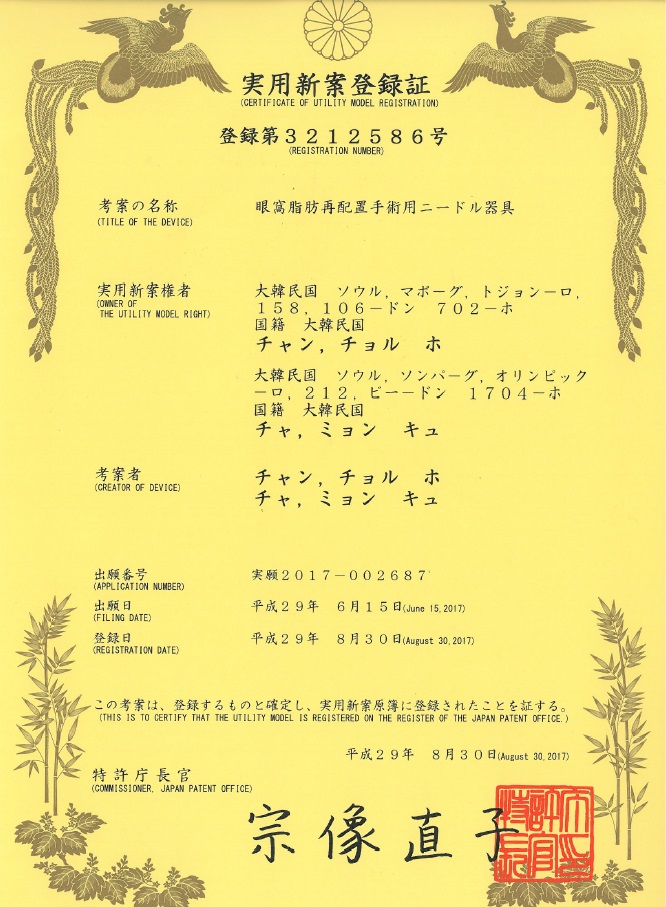 Wannabe Plastic Surgery is particularly specialized in double eyelid surgery and rhinoplasty.
Many of our patients are satisfied with their new looks and they appreciate surgeons' performances on surgery.
On top of that, our doctors invented a special needle known as Chang's needle for transconjunctval fat repositioning operation.
The reason why most of our customers' satisfaction rates are high is because the doctors never stop study
and they are sincerely dedicated themselves to plastic surgery.
And here is the certification of utility model registration which we were given by Japan Patent Office.